Comfort & private atmosphere
Fascinating location and cosy domicile
With its five private and high-quality chalets, the Maierl fulfils the perfect basis for an exceptional holiday in the Kitzbuhel Alps. Each chalet welcomes you with four bedrooms, each with en-suite bathrooms. On three levels, an alpine yet modern flair awaits you with purist glass elements and Tyrolean old wood walls.The living level presents itself openly and offers a panoramic view of the Kirchberg valley, from Aschau to St. Johann. This level, which is furnished with unique designer chairs, an open fireplace and a cosy sofa group, invites you to linger with friends and family. Here you will also find the modern, fully equipped kitchen with all the technical refinements. Together with friends and family in front of the crackling fireplace, everyday life is quickly forgotten and contentment returns. The private chalet terraces invite you to sunbathe and enjoy the panoramic view.
Lovely details
The bedrooms on the upper floors of the three-storey chalets have a particularly warm atmosphere. The lovingly upholstered wardrobes form a unit with the entire bedroom. The warm earth and natural tones make for a pleasant living feeling. From the bedroom you can access the balcony with a dreamlike view over the mountains and down into the valley.
Out into the hot whirlpool
The rooms on the lowest floor have an exit to the spacious terrace, where the hot whirlpool is also located. It is always possible to get into the whirlpool or enjoy the sun on the sun loungers. The floor-to-ceiling windows of the bedroom ensure that the wide mountain panorama can always be enjoyed and that the special mountain feeling does not leave you even when you go to sleep in the chalet.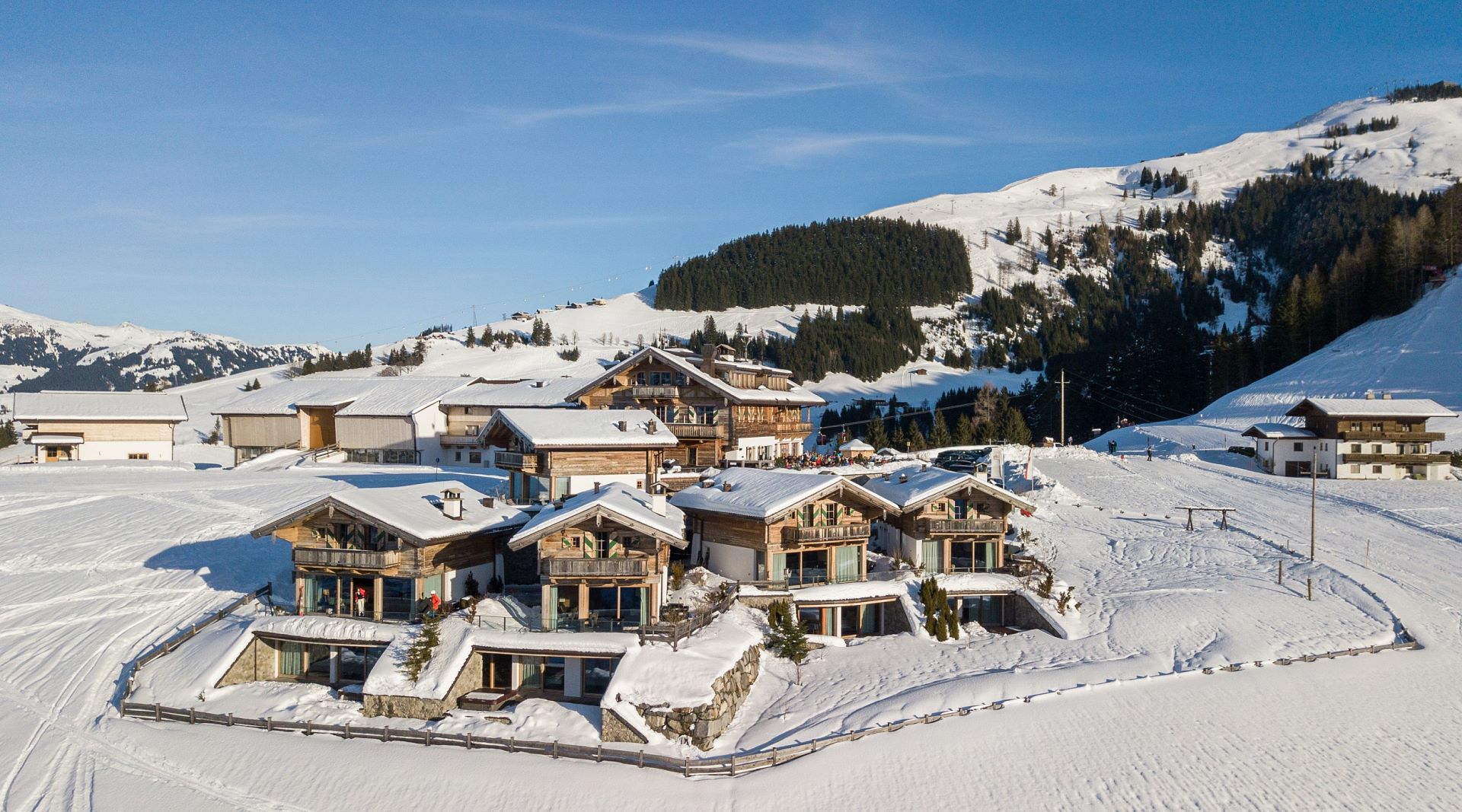 Booking information for our chalets
The minimum occupancy of a chalet is 4 full-paying persons, maximum occupancy 8 persons.
Chalets are always rented out exclusively (completely).
Drinks and food service available in the chalet for a fee.
Children from 3 to 14 years pay 50% (only valid with min. 4 full-paying adults in the chalet).
Or enjoy our comfortable rooms